| | |
| --- | --- |
| System | Gas Pressure |
| Overall Length | 90cm |
| Trigger Distance | 31cm |
| Barrel Length | 47cm |
| Gauge | 12 |
| Chamber | 76mm |
| Weight | 3,75 – 3,78 kgs |
| Magazine Capacity | 2 – 5 – 10 Round |
What Is In The Box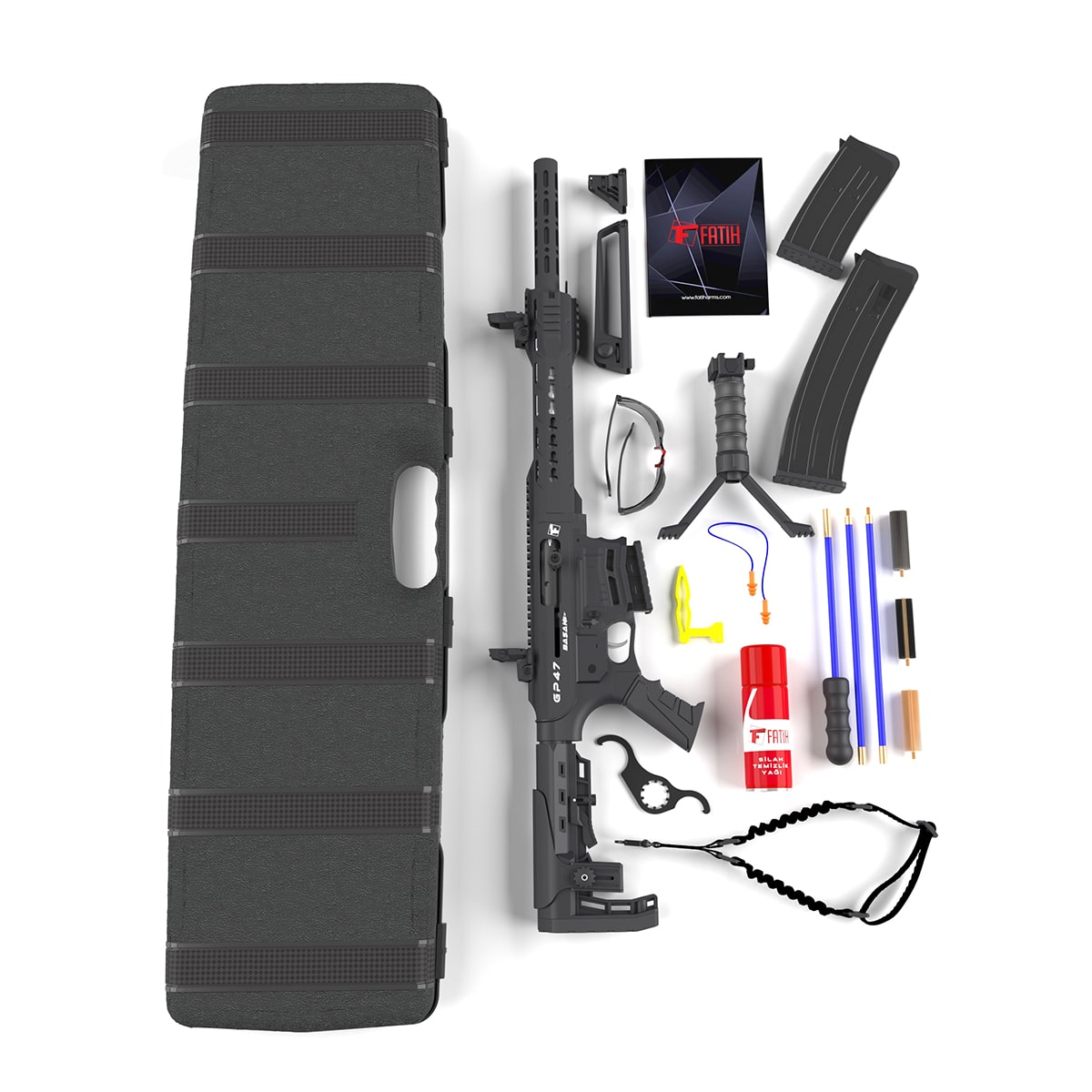 ✔ Basak GP47
✔ User Manual
✔ 2 Round Magazine
✔ 5 Round Magazine
✔ 10 Round Magazine
✔ Cleaning Kit
✔ Weapon Oil
✔ Rifle Sling
✔ Shooting Glasses
✔ Earplug
✔ Classic Rear-Front Sights
✔ Foldable Rear-Front Sights
✔ Bipod Grip
✔ Security Lock
Colors and designs of accessories may vary.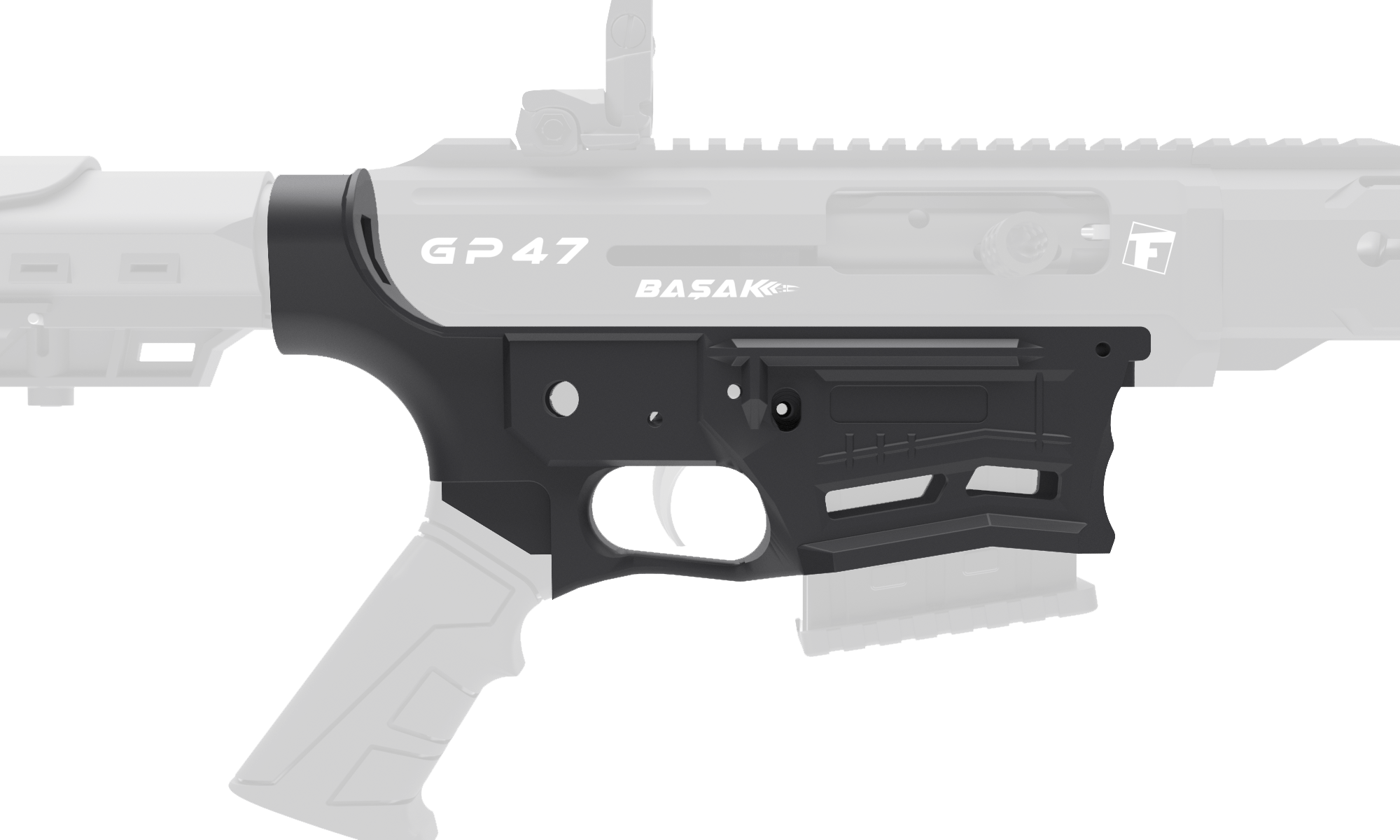 The polymer lower receiver, produced from hardened plastic, does not compromise on quality, while providing ease of transport with its lightness.

Drilled barrel made of AISI 4140 Chrome Molybdenum steel is resistant to high pressures. Internal and external chrome plating protects the barrel from all external factors. Thanks to the working system surrounding the barrel, the handguard is thinner and offers you a more comfortable grip.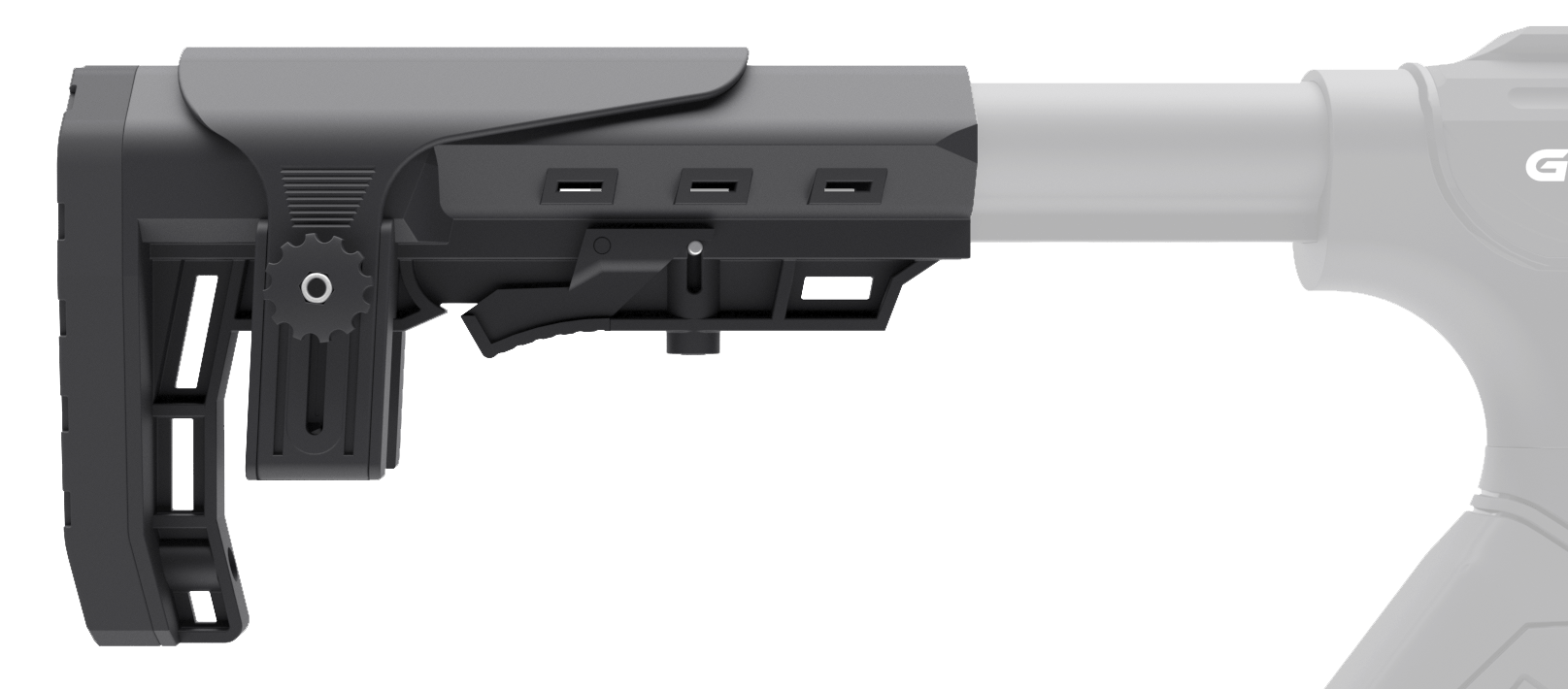 Thanks to the extendable stock 80 mm, you can adjust the trigger distance according to you; thanks to the cheek piece that can move up and down by 30 mm, you can adjust your viewing angle according to all the aiming accessories you use.